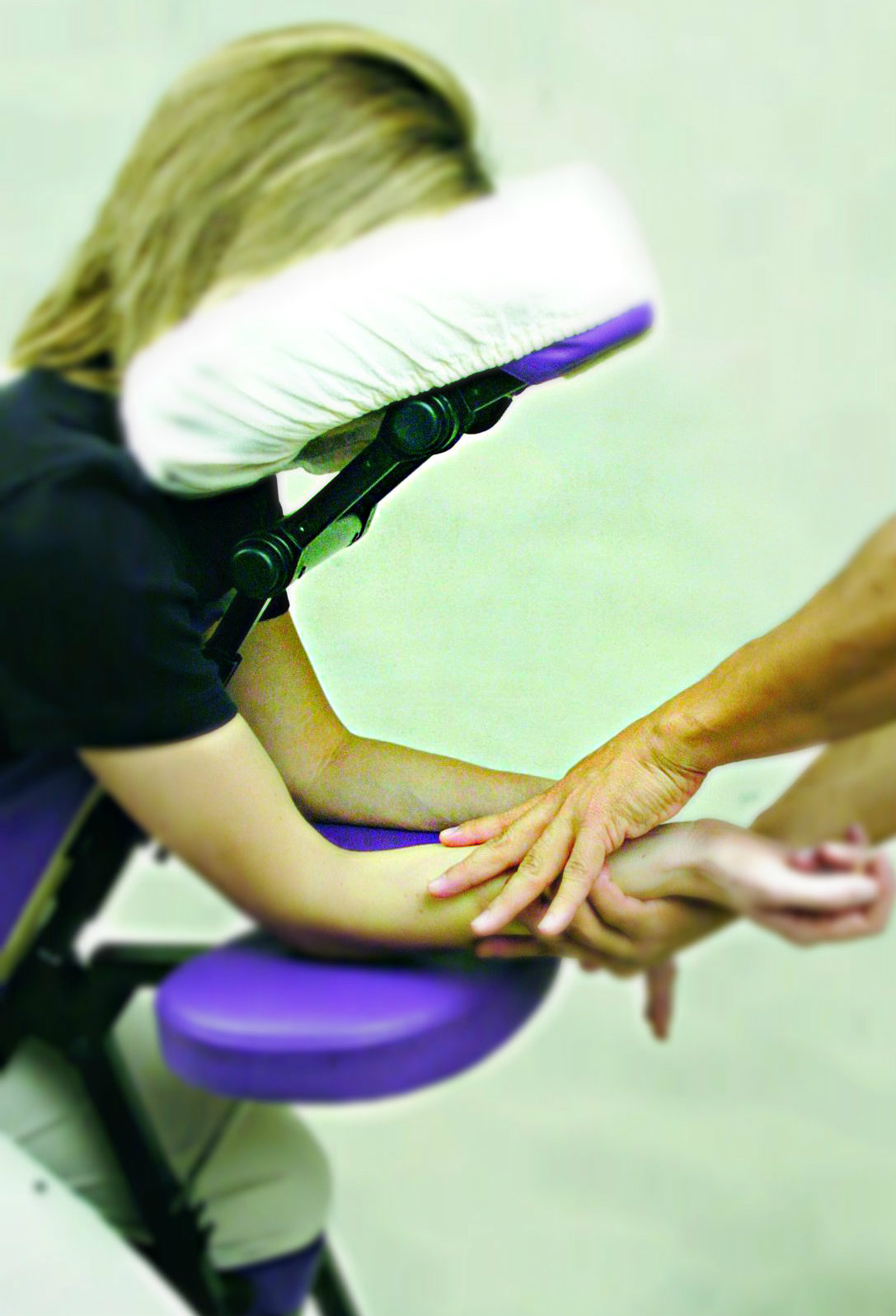 From manufacturers to hospitals to auto dealerships, companies across the country are using seated massage services to make work less of a pain in the neck for employees. Chair massage provides hard-working employees with a convenient method of alleviating the stress.
Slouching at a desk for prolonged periods often results in lower back pain. Repetitive motion injuries, such as carpal tunnel syndrome, are common among office workers. A 10 to 20-minute stress-buster massage relieves tension.
Studies by the Touch Research Institute in Miami, Florida, show that after massage sessions, the subjects experienced a change in brain waves in the direction of heightened alertness and better performance on math problems (completed in less time with fewer errors).
The study's findings are significant in that the International Labor Organization stated in its 1993 World Labor Report that job stress costs the U.S. economy $200 billion annually through diminished productivity, compensation claims, absenteeism, health insurance, and direct medical expenses.
Give your employees a break and book a chair massage today!
Contact us at 210-861-7828 or email: MedMassageKG@SBCGlobal.net